National Commercial Window Cleaning
National Commercial Window Cleaning
If you are looking for commercial window cleaning, whether you require high rise window cleaning or industrial window cleaning, you have certainly come to the right place. Here at AWC Cleaning, we have been providing our services for many years now. We have a lot of experience in the industry, and if you read the reviews that have been left by our clients, we are sure that this will put your mind at ease. Window cleaning is an imperative service for all businesses, impacting everything from brand image to health and safety, and so we now that nothing short of the best will do. This is what you are guaranteed when you choose AWC Cleaning. 
From local councils and large building owners to property management companies; we provide our services for a wide range of businesses throughout the country. We can provide high level window cleaning up to 35 m. We do not use rope access but large cherry pickers. We currently clean many large properties such as 35m high office blocks, glass 5 story office buildings, shops, factories, restaurants, cinemas, and much more. We adapt our approach to suit the job at hand. We have the equipment and the experience that enables us to do this, meaning we use water fed pole window cleaning equipment as well as traditional methods. All of our staff are fully trained and insured to work at heights.
.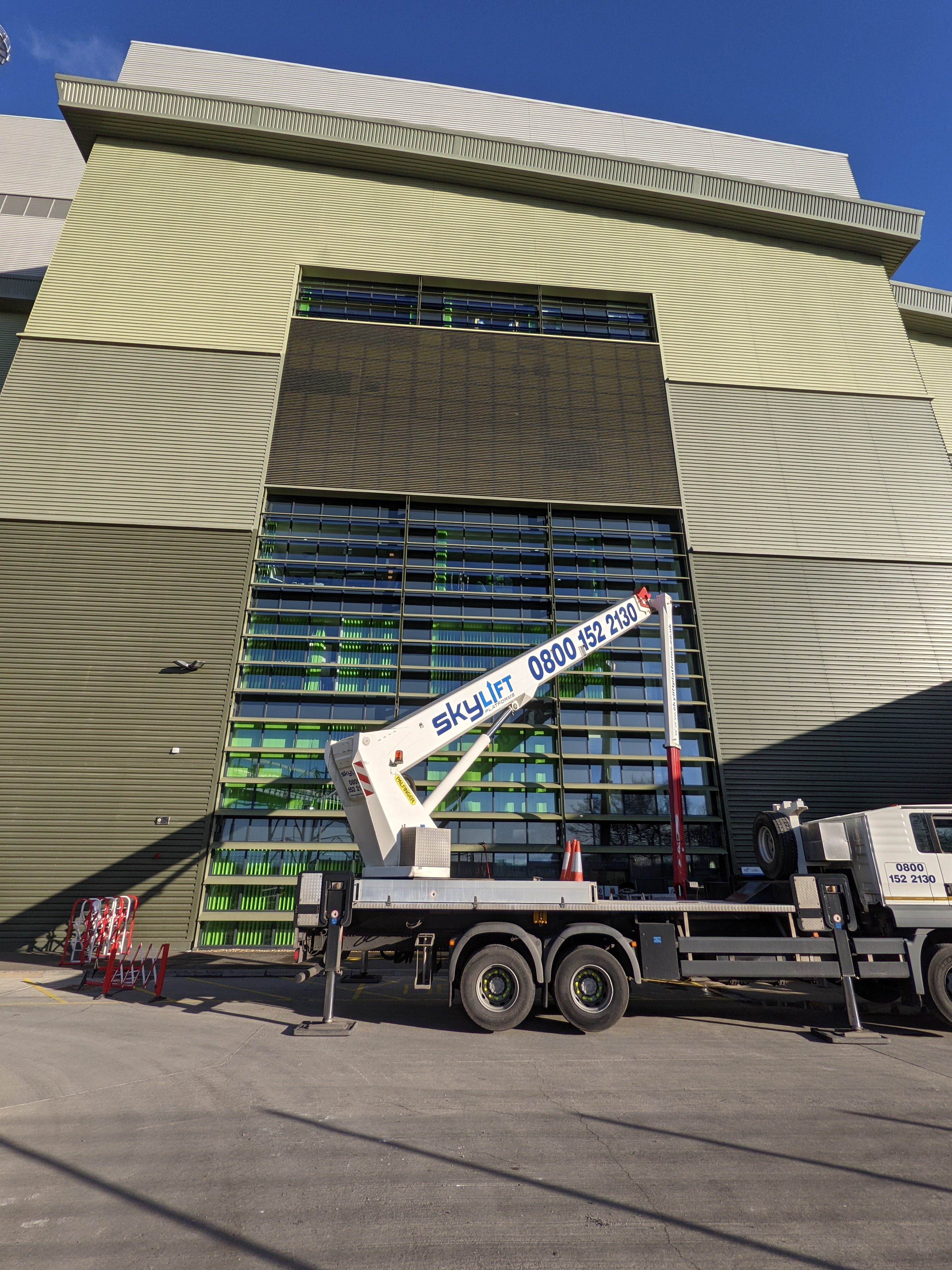 The importance of professional window cleaning
There is no denying the importance of commercial window cleaning for businesses of all sizes and natures today. After all, the way in which you present your business says a lot about your company and your brand. If you do not maintain a clean and sparkling office space or commercial premises, you are only going to give off a negative impression to anyone that walks by, and this is the last thing that you want.
While it can be tempting to handle this task in-house, it is not advised. If you do this, there are a number of different risks. Firstly, there are very stringent rules and regulations in place regarding health and safety for businesses today. If an accident were to happen, you could find yourself in very hot water. We know all of the laws and we adhere to them, as we have years of experience.
Not only this, but we will use the right tools and techniques for your business' requirements specifically. All companies have different requirements when it comes to their window cleaning. However, this is something that an individual without experience would not realise. Because we use the right methods and products, you can be sure that there will not be any window damage. Moreover, we can extend the life of your windows with our approach too, meaning you benefit from better value for money and you do not need to worry about replacing your windows in the future. 
If that was not enough, our professional window cleaning service will save you time. Window cleaning can be very time consuming if this is an area you do not have any experience in. This is especially the case if you have more than one story to contend with. After all, height is not going to be the only obstacle. We will be able to get the job done much more efficiently. Plus, we are always happy to try and accommodate our clients in terms of timings. If you do not want your windows to be cleaned on a certain day or at a certain time, we can accommodate this for you.
.